Servant of God
Padre Daniele Rossini da Samarate
1876-1924
Capuchin Missionary in Brazil - Leper
This is the "Creed" that Padre Daniele and his lepers used to recite chorally each morning.
Let us pray with them and ask for God's help through Padre Daniele's intercession, so that our lives may be joyous.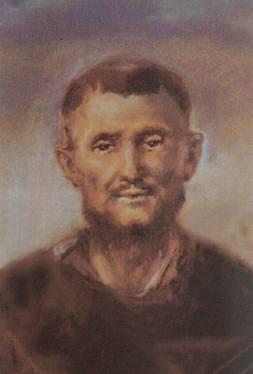 I am God's son.
God lives in me.
I can be anything I want,
For God is my Help.
I never tire,
For God is my Strength.
I never feel sickness or pain,
For God is my Health.
There is nothing I shall want,
For God is my Provider.
Simply because I am God's son
I am one with the Divine Presence of my Father.
I am happy in all my endeavors
As my wisdom and knowledge
Increase in me with the passing of days.

Amen.
If you wish to report graces that have been received, or to obtain further information, please contact:

P.Claudio Todeschini
Vice Postulazione
Convento dei Frati Cappuccini
Viale Piave,2
20129 Milano - Italia
Tel +39 02 771221 - Fax +39 02 77122250

You may also contact:

Frei Apollonio Troesi
Vice-Postulac"o de Frei Daniel
CX Postal 12.000
66090-970 Belem do ParŠ
ParŠ- Brasil
Tel +55 91 2292930 - Fax +55 91 2497875


Home Page