Update and New Developments

On January 7, 1990, his Eminence Monsignor Gaudencio Ramos,Archbishop of Belem (Parà) in the Colony of Prata, initiated the Diocesan Process for the Cause of Beatification of Frei Daniel da Samarate.

On December 29, 1991, his successor, His Eminence Monsignor Vicente Joaquim Zico, solemnly instituted the Ecclesiastical Tribunal for the same purpose in the Cathedral of Belem.

On March 19, 1997, the closing of the rogatory phase of the Diocesan Process took place in the Church of the Most Holy Trinity in Samarate during a solemn ceremony presided by his Eminence Carlo Maria Cardinal Martini, Archbishop of Milan.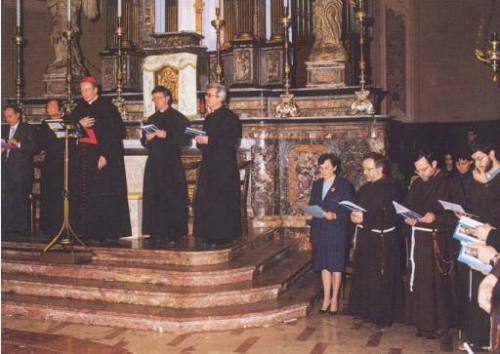 On August 30, 1997, a similar ceremony took place in Belem' ,Brazil, at the presence of Cardinals, Bishops and several Capuchins who flocked there from Italy and South America.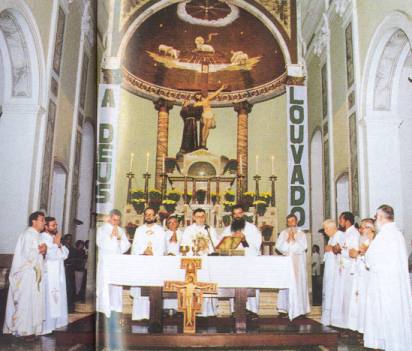 On July 4, 1998, the "Congregatio de Causis Sanctorum"( Congregation for the Proclamation of Saints) declared "nimirum" (without any doubt) that the process was valid.

Monsignor Josè Gutierrez is now in charge with the next phase of the process which, among other steps, involves presenting the particulars of Frei Daniel's heroic virtues to the Congregation for the Proclamation of
Saints.